Where can i buy bitcoin offline?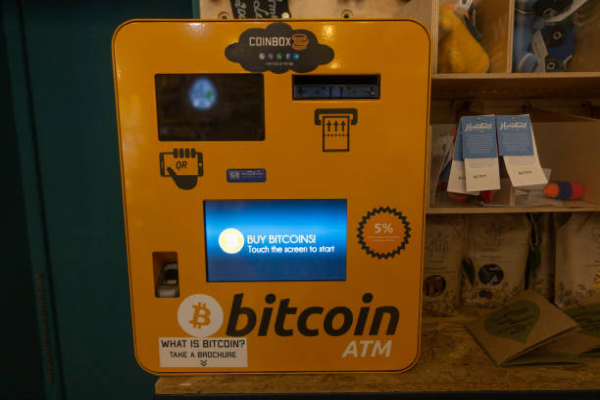 There are many ways to buy
Bitcoin,
but one of the most easiest is through
Bitcoin
ATMs.
Bitcoin
ATMs are machines that allow you to buy
Bitcoin
with cash. They are similar to traditional ATMs, but instead of dispending cash, they dispense Bitcoin.
I heard a new

bitcoin

ATM has opened in a shop quite far away. Are these ATMs trustworthy and where can i find a ATM in my town?

- Valued Reader
As of June 2022, there were 38,000
Bitcoin
ATMs worldwide. More than 30,000 of these were in the United States. In Switzerland, there are also relatively many
crypto
ATMs. Bitcoins can be bought at hundreds of Swiss Railway SBB locations, but not sold. Kurant has installed its more than 200 ATMs. In Germany, Austria, Spain, and Greece, among other countries the number of ATMs grew exponentially until the beginning of the bear market.
There are ATMs in 77 countries and from 45 different manufacturers. The largest manufacturers of
Bitcoin
ATMs are Genesis Coin (15,600 ATMs), General Bytes (8,300 ATMs), or BitAccess with 6,300 ATMs. However, since the beginning of the bear market, the number of new ATMs has been declining. Similarly, the turnover at the ATMs has been declining.
You can find
Bitcoin
ATMs near you at
CoinAtmRadar
.
In the United States, it is also possible to invest in a
Bitcoin
ATM, or better said to install one on your own property. With purchase costs of $5,000 and monthly rental costs of $200, an ATM can quickly pay for itself ... depending on usage.
Unauthorized
Bitcoin
ATMs are illegal in most countries. Therefore, operators of
Bitcoin
ATMs must be licensed by the Federal Financial Supervisory Authority.
Calculate the payback time
here
.
There are two types of
crypto
ATMs: One-way ATMs: only allow the purchase of
Bitcoin
Two-way ATMs: allow the purchase and sale of
Bitcoin
Both types of ATMs require wallets to which the coins can be transferred. The verification is usually done by providing the ID card, driver's license or passport. buying
Bitcoin
anonymously is not possible in most countries, due to regulations.
Fees are charged for
Bitcoin
transactions. The amount is set by the operator. Consumers can find the specific rate of the desired cryptocurrency including the fees charged at the ATM. On average, the fee is 10%, which is relatively high, but the fee includes the shipping to your wallet address. And there are also ATMs for different
crypto
assets, like
ETH
oder ADA. How many of them will survive the
crypto
winter is of course in question.
Is it smart to use those ATMs or should i buy my coins online?

- Valued Reader
Just to be said: online, you can usually trade
Bitcoin
with fees of 0.2%. The largest exchange is
Binance,
what is a trading platform on which cryptocurrencies and derivatives can be traded. With an average trading volume of 20 billion US dollars, it is the largest cryptocurrency exchange. Other large players are
crypto.com,
coinbase
or kraken.