The Tough Fight Against Inflation Sends Crypto Into A Tailspin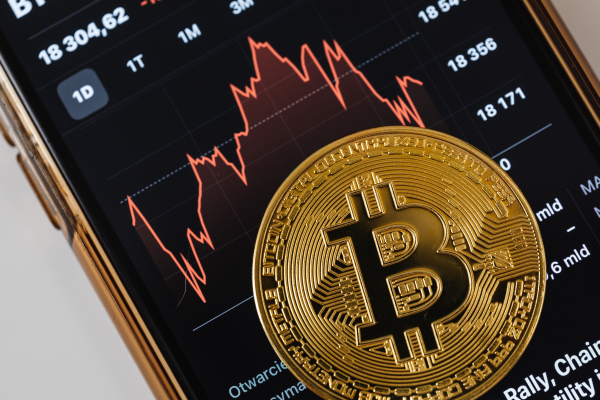 There is currently only one topic on Wall Street: At what speed will the Federal Reserve (Fed) continue to push the interest rate turnaround? The
markets
are waiting for tomorrow and for Fed Chair Powell.
The Fed will continue to raise interest rates
A reduction in interest rates is not foreseeable
Next interest rate step probably 0.5 basis points
The risk of a deep recession continues to grow
US investors took a bold step today in anticipation of more clues on Fed interest rates, but remain cautious overall. The major stock indices, led by the Nasdaq technology exchange, rose and extended their gains in late trading.
A clearer picture of the Fed's roadmap should give the currently lethargic
markets
some direction that has been lacking of late. Fed Chairman Jerome Powell can, as always, use nuances to influence the direction of the
markets
in his speech scheduled for tomorrow after the Fed meeting in Jackson Hole, Wyoming. It would not be the first time.
He described key interest rates of 3.0 to 3.5 percent by the end of the year as a "moderately restrictive level" to aim for, although the economy is already being slowed down slightly. After several interest rate hikes, the US interest rate is currently between 2.25 and 2.50 percent.
After Jerome Powell gave his report, the European stock
markets
fell sharply on Friday, following the lead of the US stock exchanges. This was in response to the further tightening of monetary policy announced by the US Federal Reserve, as well as to media reports which suggested that the European Central Bank (ECB) might be considering a larger rate hike than previously thought.
At the end of trading, the EuroStoxx 50 was down 1.93 percent at 3603.68 points, while the other European indices also closed in the red. In the European industry comparison, there were only losers before the weekend.
Oil prices gave up their interim gains again, but on a weekly basis there was still a clear increase. This was due to the prospect of a possible throttling of production by the OPEC+ oil network, which pushed prices on the oil market up sharply.
In the technology sector, a planned takeover caused a stir. A takeover bid with an enormous premium catapulted the shares of the British software specialist Micro Focus by around 94 percent to 520 pence. Canadian company Open Text is willing to pay 532 pence per share. Micro Focus supports the offer, which is worth around five billion pounds.