The New Crypto Trading Platform Oanda launches its service!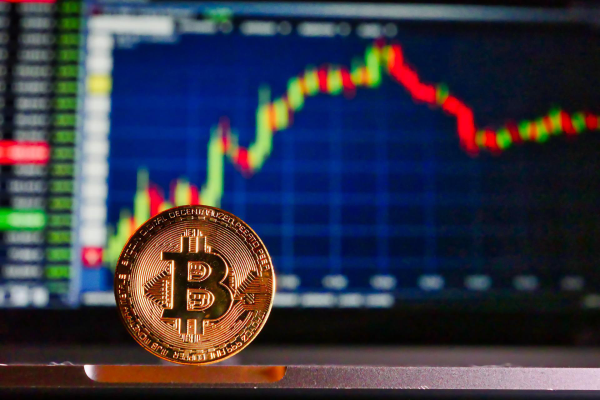 In the past year, the
cryptocurrency
markets
have been relatively stable, with prices fluctuating in a tight range. However, this may be changing, as a number of large financial institutions have begun to offer
cryptocurrency
trading services.
One of the latest is online currency trading company Oanda, which has launched
crypto
trading services for American customers. The move comes at a time when the demand for cryptocurrencies is low, but Oanda CEO Gavin Bambury believes that digital assets should be available to traders and investors.
Institutional investment in cryptocurrencies is increasing, and this may entice retail traders back into the asset class. Oanda's main rival, Xe.com, does not yet offer
crypto
trading services, but another competitor, FXCM, does. It is likely that more forex firms will expand their services as demand increases.
Crypto
markets
are still stuck in a sideways channel that has lasted for more than four months. Total capitalization is unchanged over the past 24 hours, remaining at $954 billion.
Bitcoin was changing hands for $19,140 at the time of writing, having moved very little over the past day. The situation was similar with
Ethereum,
which has made half a percent as it inches back toward the $1,300 level.
There were no major movers in the top twenty as the consolidation and tedium continued. Analysts have cautioned about a big move ahead after such a long period of low volatility, and October is usually the month that
markets
crash.
About Oanda
Oanda is a leading online broker that has been providing access to the global financial
markets
for over two decades. The company was founded in 1996 by Dr Michael Stumm and Dr Richard Olsen, and has since then grown to become one of the largest FX brokers in the world.
Oanda offers a wide range of products and services, including forex and CFD trading, currency conversion, market commentary, and more. The company is committed to providing its clients with innovative technology and excellent customer service.
Over the years, Oanda has received numerous awards and recognition from the industry. In 2017, the company was named Singapore's No. 1 FX Broker for the fourth year in a row by the Investment Trends Singapore CFD & FX Report. In 2018, Oanda was acquired by CVC Capital Partners, a leading private equity firm.
Looking to the future, Oanda is well-positioned to continue its growth and success in the years ahead.
Find out more on
oanda.com
.