Tesla is selling large parts of its crypto holdings, with the exception of DOGE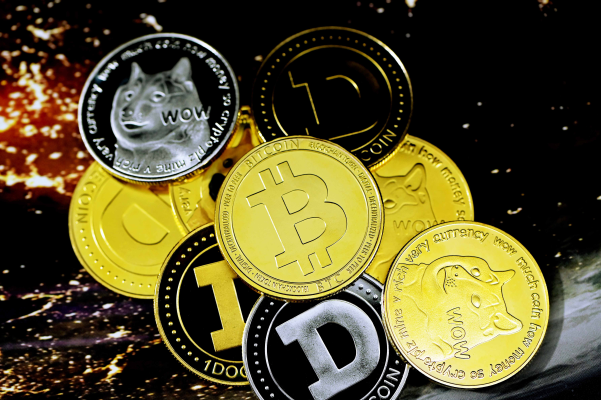 Tesla's recent sale of 75% of its
Bitcoin
holdings has caused quite a stir in the crypto community. Published quarterly results showed that the electric car manufacturer had generated 936 million dollars in revenue from the sale of its
Bitcoin
stash.
This came as a surprise to many, as Tesla had seemed to be quite bullish on
Bitcoin
just a few months ago. In a recent analyst conference, CEO Elon Musk explained that the sale was simply a measure to increase liquidity. With the uncertain situation in China at the time, Tesla wanted to make sure it had enough cash on hand in case of any unforeseen circumstances.
Looking back, it seems that this was not necessary. Tesla's quarterly results showed that the company had nearly doubled its profits from the previous year. However, revenue was lower than expected due to production limitations and shutdowns in Shanghai.
Despite the sale of
Bitcoin,
Musk made it clear that Tesla is still open to buying more in the future. He also confirmed that the company had not sold any of its holdings of
Dogecoin
.
Overall, Tesla's sale of
Bitcoin
appears to be more of a strategic move than anything else. With the company's strong quarterly results, it seems that Tesla is in a good position to continue growing in the future.
Despite the challenges, Tesla is optimistic about the second half of the year. With factories in Fremont and Shanghai and new production facilities in Grünheide and Texas, the company is focused on "a record-breaking second half of 2022," it said. In June, CEO Elon Musk said the new factories in Grünheide and Texas were burning through billions of dollars. The past two years have been a "nightmare," he said, and "we're not out of the woods yet."
Musk has said that Tesla will increase its deliveries by 50 percent on average over a multi-year period. For this year, however, he has not given a specific target. In April, Musk said Tesla wanted to increase deliveries by 60 percent in 2022, which would represent about 1.5 million vehicles.
Tesla is producing more efficiently and is therefore able to ramp up production. This puts the company on track to reach its delivery target for this year.

- Elon Musk
The long-range version of the Tesla Model Y now costs $65,990, about one-third more than at the beginning of 2021. Cohen said Tesla's strong quarter was the latest sign that the company is doing a better job than most other automakers in managing global supply chain and logistics challenges.