New York crypto exchange Nexo fined $80 billion!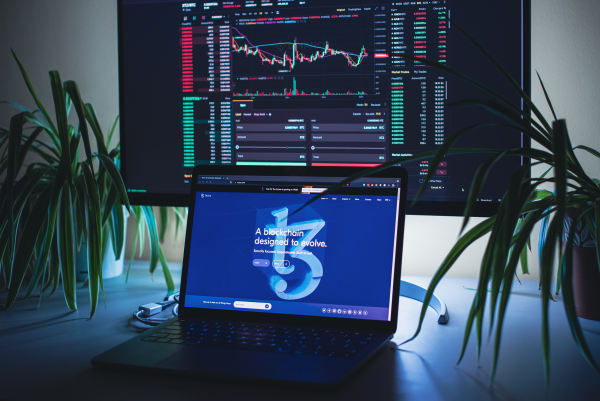 In 2018, the cryptocurrency platform Nexo was launched. It supported over 50 cryptocurrencies, had over 5 million users, and processed over $80 billion. However, it was later sued by New York, California and six other state regulators for failing to register with the state as securities and commodities brokers or dealers and lying to investors about their registration status.
Cryptocurrency platforms are not exceptional; they must register to operate just like other investment platforms, Nexo violated the law and investors' trust by falsely claiming that it is a licensed and registered platform. Nexo must stop its unlawful operations and take necessary action to protect its investors.

- New York Authorities
Despite warnings from the Office of the Attorney General (OAG) to register as a securities and commodities broker or dealer, Nexo failed to register and misrepresented to investors that they are a licensed and registered platform. This led to a violation of the law and trust from investors.
As a result, the New York Attorney General Letitia James is seeking disgorgement of any revenues derived from Nexo's unlawful conduct and restitution for investors. The lawsuit, filed in New York County State Supreme Court, said that Nexo promoted and sold securities in the form of an interest-bearing virtual currency account called the Earn Interest Product with promises of high returns for participating investors, while failing to register as a securities broker or dealer as required by state law.
Roughly 10,000 New Yorkers have accounts with Nexo. Attorney General James is urging any affected investors to come forward and report any losses incurred as a result of Nexo's unlawful conduct.
---
Nexo is a cryptocurrency exchange that offers its clients a 360-degree banking service. With the Nexo Exchange, clients can buy, sell, and convert their
crypto
and FiatX all from within the comfort of the Nexo Wallet App or Nexo platform. For the first time ever, Nexo clients can natively trade NEXO Tokens on the go, without having to leave the platform. Overall, Nexo's swap feature will allow immediate exchange between 300+ market pairs.
The Nexo Convert feature allows clients to buy, sell and swap their assets instantly via a service commonly referred to as spot trading. The Buy with card feature allows clients to conveniently and quickly purchase a variety of
crypto
assets within a matter of seconds using their debit or credit card. Nexo Booster allows clients to get between 1.25 and 3x leverage on their portfolio via a service commonly referred to as leverage trading.
The Nexo Exchange product is split into three services as follows: Nexo Convert, Buy with card, and Nexo Booster. Thanks to the in-house Smart Routing system, the Nexo exchange simultaneously connects to multiple exchanges to identify the best price and split the orders depending on the price per volume. The system guarantees best-price swaps and no price fluctuation between order submission and order fulfilment.
Find out more about Nexo on their website
Nexo.io
.