MicroStrategy has denied a report that it received a margin call against its bitcoin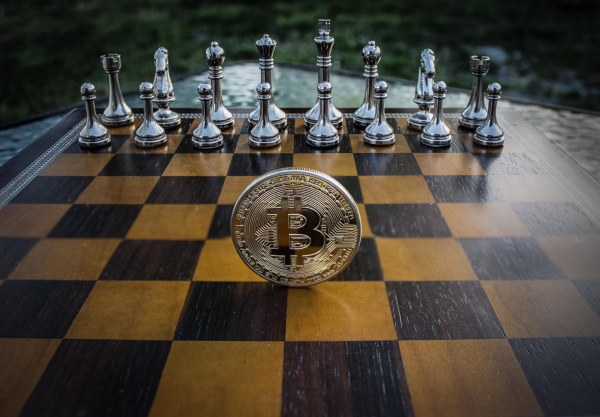 MicroStrategy has not received a margin call against its loan from crypto-focused bank Silvergate, Reuters reported on Wednesday.
A margin call is a situation where an investor has to commit more funds to avoid losses on a trade made with borrowed cash.
CNBC reported on Tuesday that investors were concerned MicroStrategy, which has bet $4 billion on
bitcoin,
would be forced to liquidate some of its
bitcoin
holdings if faced with a margin call.
MicroStrategy did not respond to a CNBC request for comment before the publication of that report.
The world's largest
cryptocurrency
briefly plunged below $21,000 on Tuesday in this week's big selloff. Shares of MicroStrategy, considered by some as a proxy for investing in
bitcoin,
tumbled more than 70% since the start of the year.
Bitcoin was trading at $21,184.99 at 12.52 a.m. ET on Wednesday.
In March, MicroStrategy borrowed $205 million in a three-year loan from crypto-focused bank Silvergate to buy more
bitcoin,
using its own
bitcoin
holdings to secure the loan.
As at March 31, MicroStrategy held 129,218 bitcoins, each purchased at an average price of $30,700, according to a company filing. The company is the largest corporate investor of bitcoin.
MicroStrategy's chief financial officer previously highlighted in May that if
bitcoin
was to drop below $21,000, it could trigger a margin call.
"MicroStrategy has not received a 'margin call' against our Silvergate loan even as
bitcoin
prices have fluctuated recently," the company told Reuters in an emailed statement.
Read more about tech and
crypto
from CNBC Pro Michael Novogratz says retail traders' confidence in
crypto
will return JPMorgan downgrades
Coinbase,
says company will struggle to turn a profit in
crypto
downturn Cathie Wood says market is pretty close to a bottom, tech stocks will hit trough and recover first Strategist names 3 chip stocks in a 'very, very good position right now' "We can always contribute additional bitcoins to maintain the required loan-to-value ratio … even at current prices, we continue to maintain more than sufficient additional unpledged bitcoins to meet our requirements under the loan agreement," MicroStrategy said. The loan-to-value ratio is a measure of how risky a loan is, by comparing the amount borrowed to the value of the asset.
Earlier in June, MicroStrategy CEO Michael Saylor said the company has more than enough
bitcoin
to cover its loan requirements. He said
bitcoin
prices would need to fall below $3,500 before more collateral would be required.
Saylor also said in a tweet on Tuesday that the company anticipated volatility and structured its balance sheet so that it can remain invested