Ethereum Merge Approaching - Buyers speculating on hardfork money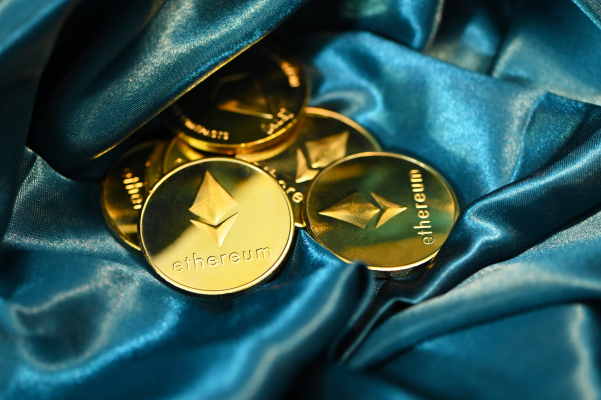 The time has come for the
Ethereum
merge. On August 18, the
ETH
developer community agreed on the final deadline for the historic upgrade. In a 76-minute meeting, the developers decided on September 15th.
September 15 is therefore considered the most likely date for the network upgrade. However, the exact time of the merge could still change, as the final implementation of the upgrade depends on the hash rate of the
Ethereum
network, explains
Ethereum
developer Marius van der Wijden.
With the merger now a done deal, many investors are wondering how to prepare for this historic event. First of all, there is no immediate need for action for Ether holders as their
ETH
will be automatically upgraded to
ETH
2.0. So the easiest way to prepare for the
Ethereum
merge is to keep your feet still and wait.
Overall, the
Ethereum
merge is a positive development that will bring many benefits to the network. For users, the most important thing is to stay informed and to be patient. With a bit of preparation, the transition to
ETH
2.0 will be smooth and exciting.
ETH Fork Money Guide
1. Find a Exchange that supports EthPoW
2. Buy ETH
3. Wait for the fork
4. Spent the tokens on two blockchains
The crypto market has seen its fair share of forks, with
Bitcoin
alone experiencing a large number of forks in 2017. These forks occur when there is a disagreement among the community over an upgrade to the
blockchain
network.
As a result, the
blockchain
is forked, and holders of the original cryptocurrency receive tokens at a 1:1 ratio on each forked blockchain. Some of these forked cryptocurrencies, such as
Bitcoin
Cash and
Bitcoin
Diamond, still have market capitalizations in the billions of dollars today.
With the
Ethereum
Merge, there is a possibility of one or more forks occurring. These forks could potentially result in tokens that are valuable. There are two ways to get potential
ETH
forks after the merge:
Option 1: Hold
Ethereum
on a centralized exchange that supports ETHPoW tokens. All you have to do is hold your
ETH
during the merge (expected on September 15) on a crypto exchange that has announced that it will support
ETH
forks.
If you choose this option, you will receive
ETHPOW
in your wallet on the crypto exchange after the merge. At the moment, relatively few reputable exchanges have pledged their support for ETHPOW, but this could change in the coming weeks.
Option 2: Run a full node and validate blocks. If you choose this option, you will need to run a full node and validate blocks. This option is more technical and requires more effort than option 1.
No matter which option you choose, there is a chance that you could end up with valuable tokens after the
Ethereum
Merge.