El Salvador, what's going on in our favorite crypto city?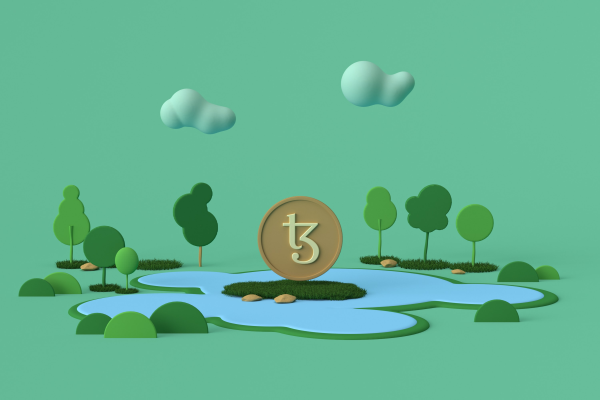 In El Salvador,
Bitcoin
(BTC) is a legal currency and legal tender. A year ago, the small Central American country introduced
Bitcoin
bonds - also known as Volcano-Bonds - in an effort to raise one billion dollars. The aim is to use half of the investment money to finance the construction of the "Bitcoin City" and the other half to invest in BTC. However, the bonds have been repeatedly postponed due to volatile prices and the Russia-Ukraine war. The goal of issuing the Volcano Bonds by the end of 2022 was not achieved.
Paolo Ardoino, CTO of
Bitfinex
and
Tether,
then announced that the issuance of the
Bitcoin
bonds would be delayed.
Bitfinex
plays a special role in El Salvador: The Kryoptobörse was chosen as the sole provider of the Volcano-Bonds. In addition,
Bitfinex
supports
crypto
education in the country. In May, Ardoino said that
Bitfinex
was waiting for the El Salvador Congress to pass a law on digital securities that would pave the way for the admission of
Bitfinex
as a technology provider.
Stacy Herbert, who heads the venture fund "El Zonte Capital", says that the bonds will be issued soon. In the meantime, work on
Bitcoin
Beach - the proposed site of
Bitcoin
City - is underway. President Nayib Bukele spoke about the project: "El Zonte is known to many as
Bitcoin
Beach; We will be repairing an area of 15,000 square meters, which will have a shopping center, parking, a beach club and a sewage treatment plant to revitalize the area. By the way,
Bitfinex
is also invested here.
Bukele confirms that the Salvadoran government's investment amounts to just over 203 million US dollars.
Bitcoin
Beach will not be the only tourist destination to benefit from the investments: The beach of Surf City, commonly known as El Tunco, is also to be upgraded. Bicycle paths are to be improved, a new drainage system integrated and 14 bridges built.
It is clear that the
Bitcoin
experiment in El Salvador is ongoing, with many developments taking place. It remains to be seen whether the Volcano-Bonds will be successful in raising the necessary funds, but it is clear that the country is committed to making
Bitcoin
a success.