Early Bullish Signs - Bitcoin Outperformedg Traditional Markets Past Week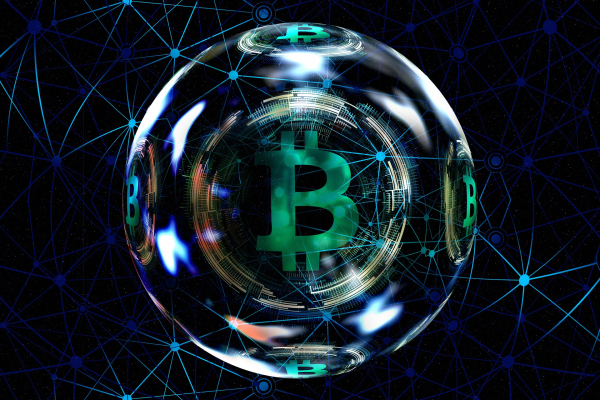 The past few days have been eventful for
Bitcoin
and the wider
cryptocurrency
market. After a strong start to the week, with
Bitcoin
pushing past the $19,000 mark, things took a turn on Wednesday when US inflation data came in higher than expected. This caused a sell-off in the stock markets, which quickly spread to the
cryptocurrency
market. However, yesterday's price recovery showed that the market is still bullish on
Bitcoin,
with the leading
crypto
asset pushing back above the $19,000 mark.
Looking at the altcoins,
Uniswap
and in particular the outperformer of the last few weeks, Quant, showed their bullish side. Yesterday's price recovery caused a wide-ranging upward movement during the night from Thursday to Friday, which peaked in the
Bitcoin
price up to the resistance at USD 19,881.
Starting from yesterday's daily low of USD 18,131, the key
crypto
currency rose by a good 10 percentage points north within 18 trading hours. However, on Friday, October 14, the bull camp has not yet managed to take advantage of this promising starting position and heave the
Bitcoin
price directly back above USD 20,000 in the direction of the upper edge of the range at USD 20,478.
In view of the renewed price consolidation in the stock indices in the last few hours of trading, this is not surprising. Although the correlation between
Bitcoin
and the US stock indices has recently decreased again, without the support of institutional investors from Wall Street, it is still not possible for the BTC price to start north on its own.
Nonetheless, Bitcoin's outperformance is remarkable given the ongoing economic and political uncertainties. While the major US stock indices corrected again yesterday to fresh lows for the year,
Bitcoin
only retested the lower edge of the range. The fact that
Bitcoin
is coping so well with the persistently negative economic data may be due to the fact that investors are increasingly appreciating the true value of the anti-inflationary asset
Bitcoin
in view of the capers on the foreign exchange market.
Although it is still too early to speak of a sustainable turnaround for
Bitcoin
and Co., the ongoing resistance from the buyer side at the relevant support levels indicates an increasing willingness to invest in the
crypto
space. Another bullish factor is the increasing trading volume on the largest
crypto
exchange,
Binance.com
, over the past few weeks of trading. Although this increase is not equally evident on all exchanges, this development is an important bullish indicator and, in the medium term, the basic prerequisite for a sustainable trend reversal on the
crypto
market.
First, the buyer side has to recapture the psychologically important $20,000 mark in order to pave the way for further price increases. However, a clearer chart brightening for
Bitcoin
is still only to be expected when it stabilizes above the red resistance zone between USD 20,478 and USD 20,779.
Only when the bulls manage to break the BTC price above this strong resistance area will the top of the range at USD 22,834 come back into focus as an important price target. However, if
bitcoin
dips back below the $19,249 support under pressure from a correcting stock market, it will come in between $18,950 and $18,683.