Despite the bear market, mining is booming - And Intel is joining in with new chips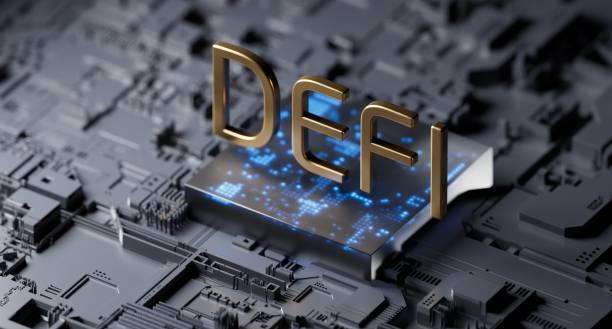 The
mining
market is booming despite the bear market, miner capitulation and chip shortage. More and more companies want to mine
Bitcoin
to convert cheap or surplus energy into cash. According to calculations by the
Bitcoin
Mining
Council (BMC), global annual electricity consumption in 2021 is estimated at 220 TWh.
However, the question of electricity consumption must be distinguished from the question of environmental friendliness. For the latter, the energy mix of
mining
is decisive. According to the BMC, the share of renewable energies in global
Bitcoin
mining
is already above 50 percent.
Intel has recognized the potential of the
mining
market and is busy researching its own
ASIC
miner. Intel presents its new chip that is supposed to revolutionize
Bitcoin
mining.
As early as 2018, it secured a corresponding patent for an energy-efficient
mining
chip. The company's main focus is to reduce the ecological footprint. The exact specifications of the second generation of the Bonanza miner are still a mystery.
We see an opportunity to offer innovative technologies that can help meet the need for products with improved energy efficiency and reduced environmental impact in this emerging market

- Intel
In documents filed with the SEC, the company speaks of a "next generation
ASIC
chip technology". According to this, the new miner is to be available for already 5,625 US dollars and to achieve a hashrate of 135 TH/s.
For comparison: The Antminer S19 Pro achieves 110 TH/s for 600 dollars. Much more important than the acquisition costs are the running costs. It is said that Intel's
ASIC
Miner could achieve an energy efficiency of 26 Joule per Terahash.
That is better than the Antminer S19 Pro, which consumes 29.5 Joule per Terahash. But not as good as other top models. The S19j XP from Bitmain, for example, mines with 5 TH/s less power but 5.5 Joule per Terahash more efficiently.
Intel aims to provide energy efficient building blocks that can be used in place of many inefficient min

ing solutions operating today. Cryptocurrency min

ing can be performed using renewable or carbon-neutral energy sources, drives new investments in renewable energy infrastructure, and can bring load-balancing benefits to the power grid.

- Intel
Whether the chip giant Intel will one day dominate the
mining
market is open. But the current path looks good.