Cardano News: Vasil Fork, Ledger Support, Music NFTs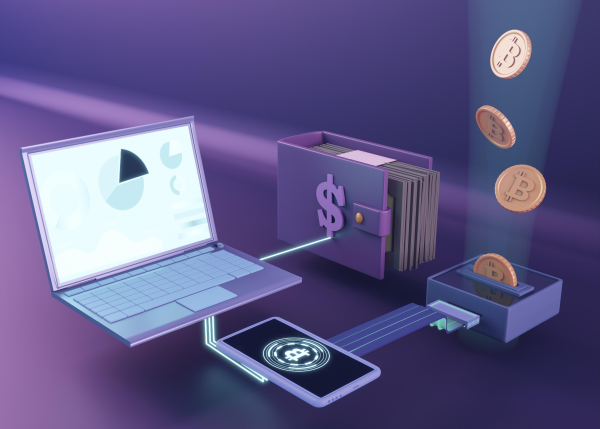 At the time of writing, the cryptocurrency
ADA
is trading at $0.52, with a market capitalization just shy of $17.5 billion. This makes
ADA
the seventh-largest cryptocurrency in the world, just ahead of Solana (with a market capitalization of $17 billion).
Besides Bitcoin (BTC),
Ethereum
(ETH), and Binance Coin (BNB), only the stablecoins Tether (USDT), USD Coin (USDC), and Binance USD (BUSD) are currently worth more than ADA.
Vasil Hardfork ahaid
The planned Vasil Hard Fork for the
Cardano
network has been postponed yet again, according to a recent announcement from the
Cardano
development team. This upgrade is essential in order to make the
Cardano
network even more scalable.
As the
Cardano
development team has now announced, the Vasil Hard Fork will be postponed once again. Originally, the hard fork was supposed to take place months ago. However, the team has delayed the upgrade in order to complete necessary tests and ensure a smooth process. Charles Hoskinson, co-founder of both
Ethereum
(ETH) and
Cardano
(ADA), estimates that it will take a few more weeks to get the upgrade up and running.
There are many moving parts and dependencies involved in the process, and Hoskinson emphasizes that the team's priority is to make sure that everything is done right – even if it takes more time to launch the upgrade.
The hard fork was originally scheduled to go live on June 29th. However, the team postponed the date to the end of July. Now, it seems that the upgrade will be delayed even further.
This is not the first time that
Cardano
has experienced delays in its development process. For example, the Alonzo update postponed the activation of the smart contract functionality until September 12th, 2021.
Ethereum
(ETH) has also experienced delays in its
Ethereum
2.0 upgrade.
While the Vasil upgrade represents the most complex challenge the
Cardano
team has faced so far, Hoskinson is confident that they will be able to get the job done – even if it takes more time than originally planned. He emphasizes that the team is committed to making sure that the upgrade is done right.
The Vasil upgrade promises to significantly increase the scalability of the
Cardano
network. This is essential in order to compete with other major cryptocurrencies such as Bitcoin (BTC) and
Ethereum
(ETH).
Ledger gets increased ADA Support
Cardano's native token support allows users to create and conduct transactions with unique tokens. The implementation of native token support by
Cardano
has made it possible for Ledger Live to support a wide range of Cardano-based tokens. According to a recent announcement, Ledger Live now supports a total of 100 Cardano-based tokens.
The list of tokens supported by Ledger includes World Mobile Token (WMT), Ardana (DANA) token and ADAX (ADAX). Cardano's support for native tokens has made it possible for users to put their crypto to work without worrying about security.
Last February, Ledger also made it possible to connect to various decentralized applications on its Ledger Live mobile app. Last month, Ledger also rolled out its own non-fungible token marketplace and a separate platform for providing
Web3
services.
The NEWM Music NFT project
The music industry has long been plagued by problems that have largely gone unnoticed by the average listener. These problems have to do with artists' contracts, middlemen, and the lack of ownership/creative control with respect to Intellectual Property (IP).
NEWM
is a project that is looking to shine a light on these problems and create a fair music ecosystem where artists and music lovers can directly connect with each other in a mutually beneficial relationship. The NEWM solution is two-fold: A portal for musicians to generate actual revenue from their art in a peer-to-peer manner, freeing them from exploitative contracts and labels. NEWM will provide music distribution, the ability to fractionalize and sell streaming royalties via NFTs, royalty collection & distribution, music streaming and ticket sales; all in one easy-to-use interface.
The opportunity for music lovers and collectors to directly interact with their beloved music/musicians, as well as financially benefit from the music industry. Music used to be a fine art, but the collector element has all but disappeared with the digital landscape of streaming services. NEWM is looking to bring back the value by establishing music as a new asset class.
The team behind NEWM is made up of experts in various fields, including Development, Legal, Product, Finance, Marketing, UX/UI, and Project Management. The team is scattered across the globe, but is united in its vision to create a fair music ecosystem.
NEWM is utilizing NFTs within its ecosystem to fractionalize songs and turn them into tokens that can be bought, sold, and traded on the blockchain. This allows for instant liquidity for artists and long-term support from fans who have a monetary incentive to promote the musician.
The NEWM token will be used for voting rights within the NEWMiverse, as the project is developing a Decentralized Autonomous Organisation (DAO). The aim is to make the DAO as diverse and inclusive as possible, with many people deciding the direction of the NEWMiverse.
All in all, NEWM is working to create a fair music ecosystem that is beneficial for both artists and music lovers. The project is utilizing cutting-edge technology, like NFTs and the
Cardano
blockchain, to make this vision a reality.